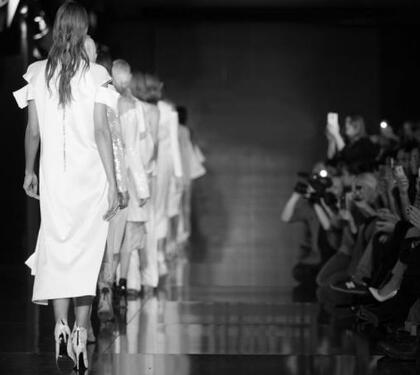 The new institution which will feed the whole Italian industry chain, with Smi-Sistema Moda Italy, Aimpes (manufacturing Italian Association leather goods and substitutes) with AIP (furs Italian Association), Anfao Assocalzaturifici and Federorafi will be called 'Confindustria fashion' and It accounts for more than 67 thousand companies of made in Italy generating a turnover of 88 billion euro.
At the wheel of the new association will be Claudio Marenzi, former president of SMI in 2013 (but that adds the new charge as president of EMI-body fashion Italy and President of Pitti Immagine).
Cirillo Marcolin, President of Fiamp edi Anfao will be the new vice president of the federation.
The governance of Confindustria fashion will be twofold. To maintain essentially the visibility of both the association souls (fashion and accessories), it is scheduled to alternate the presidency between SMI and Fiamp with two-year mandates.
According to its statement to Pambianconews, for the last two years the tables will turn and Cirillo Marcolin will assume the post of president while Marenzi that of vice.
The two general managers also follow the same philosophy: will Gianfranco Di Natale, current CEO of SMI and Astrid Galimberti who plays the same role im Anfao.
Confederate associations will retain their autonomy in some areas such as the management of events and exhibitions.
They will remain in office and the chairmen of the associations. In this context, it plans to July the appointment of the successor of Marenzi, expiring mandate.

The federation, presented today in Milan in the presence of the president of Confindustria Vincenzo Boccia, and the Secretary for Economic Development Ivan Scalfarotto, will be operational from 2018, when it is also expected to transfer to the new maxi home to Corso Sempione. "With this name, Confindustria fashion - said the new president Marenzi - we emphasize our industrial core.
Each association has done a imdietro step to give life to this project, important to strengthen the image of the Italian fashion system ". "We managed to overcome the individualism that has contraddistitnto the system for a long time," said Marcolin.

The original nucleus of Confindustria fashion is expected to grow. In short, in fact, it is also expected to join the Unic-national union tanning industry.

The project is the result of the Pesenti reform that provides for simplification of confindustirali acronyms and fashion table set up by the Ministry of Economic Development.