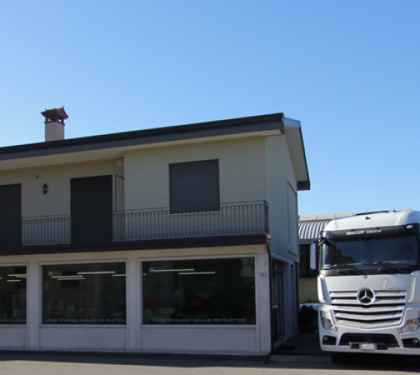 MAC srl is a leader in designing, developing and producing indispensable machinery and equipment for the leatherworks and furniture manufacturing industry. Our leather machines supply some of the most renowned international manufacturers, wholesalers and retailers of belts, gloves, footwear, upholstery, furniture and packaging from across the globe. Our furniture machines supply some of the most prestigious craftsmen and artisans in the field.

Every part that goes into our machinery is made in Italy by experts and professionals seasoned in the art of leatherworking. Our machinery, equipment and services then feed into the production cycle of furniture and leather supplies from across the globe.

We're also a global authority in cargo handling and packaging technology logistics for leather goods suppliers, and we're quick to adapt our business model to market conditions, ensuring that our customers maintain their competitive edge. Our dynamism and flexibility recommend us as a leading collaborator for craftsmen, artisans and industrial manufacturers who want premium products, made in Italy, to match their company ethos.

Although we've been in the business for over three decades, we like to think that we're a dynamic and flexible company. We wouldn't have survived and thrived in this field, otherwise. Furniture and leather supplies are indispensable to leather workers and furniture manufacturers, and our savvy clients turn to us time and again to equip their warehouses and workshops.

With headquarters in the province of Vicenza, Italy, in one of the greatest leatherworking hubs of the world, we are strategically placed to minimize the lead time for our leather machines supply. This, in turn, optimizes the supply chain of all our clients. With a steady and reliable leather and furniture machines supply, they can maintain the highest standards in their operations, keeping the end customer happy.

We also store and distribute spare parts for all our machinery at our warehouse in Povolaro, whatever the model, meaning that we'll be able to maintain and repair your equipment with as little delay to your operations as possible. We also offer comprehensive guidance and technical support services to keep your business running smoothly.