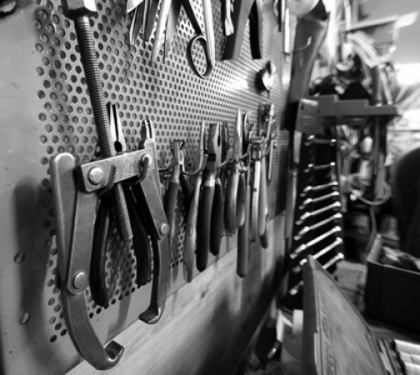 Here at MAC srl , we like to think that we're a dynamic and flexible company. We are specialised in the development, manufacture and supply of machinery made in Italy, that's indispensable to leather workers and furniture manufacturers.

Our headquarters in the province of Vicenza, Italy, place us strategically at the heart of one of the most important global hubs for crafts and the industrial processing and manufacturing of leather and footwear. Our leather machines and furniture machines travel across the globe to reach prestigious leatherwork craftsmen, textile and footwear artisans, and world-class industrial manufacturers alike.

With more than 30 years of experience under our belt, Mac has become a benchmark for the industry. We collaborate with leading leather manufacturers, providing high-tech products, indispensable furniture and leather supplies, specialized technical advice, and the business savvy and know-how that companies in Italy and abroad need to dominate their sectors.

Not only are we global leaders in the production of specialist machinery, but our technicians are also skilled in repairing furniture and leather machines. We help reduce your purchasing costs and save liquidities by giving you the opportunity to repair the robust but delicate and expensive machinery you already own.

In short, we provide machinery, equipment, packaging technology logistics and cargo handling for leather goods suppliers, belt, glove, footwear, upholstery, furniture and packaging manufacturers. Our services include technical advice, design, development and construction of machinery and equipment built to our clients' specifications.

At our central warehouse in Povolaro, we make spare parts available for all machine makes and models, as well as consumer products, woodworking machinery, paints for yarns and other types of work in process.